ok so today i went to have dinner with my newly made friends .
all bloggers know them from nuffnang event .
which i would really blog tmr or by next week .
hahahas .
so i met them at marina square just acia .
we had our dinner .
which after that we decided to go jalan jalan .
at first we wanted to catch a movie .
but....
did not cause could not find a nice movie tat everyone had not yet watched.
so....
we decided to go shopping at scape .
those girls bought quite a number of things .
as for me...
i only bought the stupiid button sticker .
why stupiid ?
cos too big for my ipod touch . T.T
but still can use .
so i am stubbornly using it .
hahahas .
den after tat we went to "chill"
went to heeren's dessert story .
we ordered some dessert and cam whoring session !
took polaroid shots !
and cam-whore ttm .
so now....
pictures :
Continuous group shots
ok so now some photos for introduction.
Tiffany
she is the organizer for this outing .
A big
THANK YOU
is needed to say to her .
cos she needs to study and work but still help to organize the outing .
she is friendly, out-going, outspoken and i love hanging out with her .
interested to know more about her ?
♥ Click here
Angeline
OMG ! i rmb taking pictures with her .
but the picture cannort find !
damn it .
so took this picture from her blog .
credits: http://www.kuniyosachiko.blogspot.com/
she is friendly too, but there is more to it .
she is only 18, which is young . T.T
and seriously the chio but not proud type .
interested to know more about her ?
♥ Click here
Sara
We actually took a number of pictures .
but i realise that we took with her phone .
so i need her to upload .
in the meantime lets just get a photo from her blog.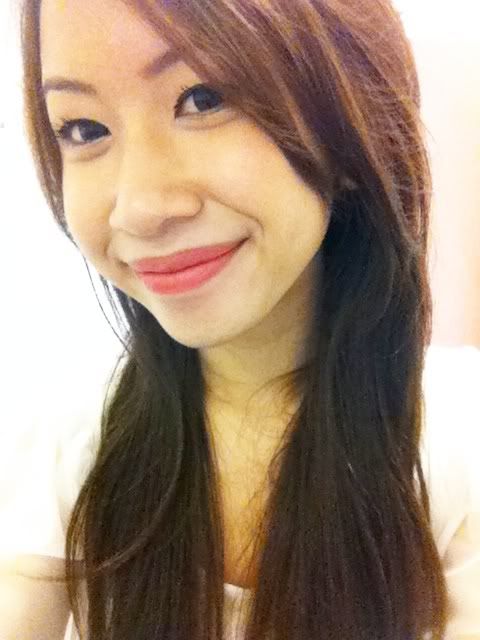 credits:http://s-chaeyoung.blogspot.com/
Sara a very petite lady.
i envy her so much cos she is damn skinny .
like in person i am like more than twice her size .
i am depress having to admit to tat .
but she is friendly and pretty and cute and SKINNY .
cant help it envy her, hate her but love her more .
hahaas .
interested to know more about her ?
♥ Click here
Joey
i have to say she is god damn CUTE .
everytime i see her, i would like say "she's sooo CUTE~~"
SERIOUSLY !!!
she is friendly, genuine and most importantly damn professional .
of cos as you know we are all bloggers .
she is like a pro one .
as she has her own freaking namecard .
which is like soo cool .
so i do not need to say how much i adore her right ?
interested to know more about her ?
♥ Click here
Michelle
There is michelle .
as what tiffany says "she looks like zoe raymond"
a certain angle she does .
but everyone is there own unique person .
michelle is just so sweet and nice .
ok fine i just dun wann to use friendly again .
trying to look for more descriptive words to describe them .
but i love her loads .
interested to know more about her ?
♥ Click here
last but not least
Andriani
this girl look at her and you think she is a Chinese .
i mean she indeed is but she understand very little of tat language .
she is a Indonesian-Chinese .
though she do not understand Chinese but feel free to ask her anything in indo .
she understand perfectly .
she is so cute and the Polaroid shots that we took were from hers .
interested to know more about her ?
♥ Click here
and then of course there is my own cam whore section .
ok fine .
i know you seen enough .
so that somehow sums up the day .
and just to mention...
i am down with the flu again !
i hate being sick .
bye peeps .